​​​










​​
​tie Goes To The Runner
​


​

​
​​"ENTANGLEMENT"​ LP
​now available on iTunes and Spotify​
TIE GOES TO THE RUNNER is a band.​​

other bands are not TIE GOES TO THE RUNNER.

WE ARE DUDE-ROCK.​​

we rock, dude. ​

Tie Goes To The Runner is a band from the outskirts of Atlantic City, NJ. Founded by guitarists, C.J. Blake and Keith Michel in late 2012, TGTTR has been playing shows from fully packed big stage venues to grimy basements filled with smelly tattooed punks all across the east coast. In 2014, Tie Goes acquired Matt Scull as a lead guitarist. Matt since has become the bass player as of Summer, 2015. In Winter,2015, D.J. Passarelli became a full time drummer for the band. These garden state natives are who you hear on the 2016 release, "Entanglement", recorded by Nik Bruzzese at The Lumberyard. Also, check out "An American Pastime" which was the band's first full length release recorded with Pat Noon at Eight Sixteen Studios.​​

​ STAND FOR SOMETHING.​​

don't just stand around.
Powered by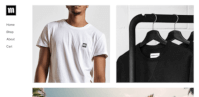 Create your own unique website with customizable templates.